News & Updates
DIIT achieves a milestone. DIIT president attends prestigious Yale University as a Research Fellow
DIIT president Dr Atif Suhail Siddiqui has been offered a reserach fellowship by America's prestigious Yale University. Dr. Atif Suhail Siddiqui is attending Yale from April 20, 2018, in sha Allah.

He shall work on Al-Nanawtawi's Ilm al-Kalam during his stay in the department of religious studies of Yale University, New Haven, USA. Dr. Siddiqui gets this honour by the Yale University's department of religious studies after his book on Al-Nanawtawi's biography got the attention of Yale's scholars. Especially the department invited Dr Siddiqui to join the community of Western scholars and introduce the work of Al-Nanawtawi's Ilm al-Kalam to the Western world.

It is also an honour for Dr Siddiqui to become first scholar from the East to attend any of the Western Universities as a Research Fellow on the erudite work of Imam Muhammad Qasim Al-Nanawtawi. Thus his appointment as the research fellow at Yale will work as a bridge between Deoband and the West.


Anwar Khan is the Acting President of DIIT
Since DIIT President Dr Atif S Siddiqui has joined Yale University as the research fellow Mufti Anwar Khan Qasmi shall be working as the Acting President of DIIT.


First Convocation Ceremonyorganized by DIIT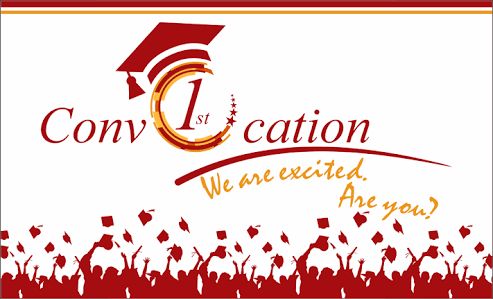 Deoband Institute of Islamic Thought organized first convocation for awarding certificates to the successful candidates of 3 Month Certificate Course in Islamic Banking and Finance. An elegant convocation ceremony, which took place at Hira Garden, Deoband on Feb 8, 2018, was attended by all successful students, current students, prospective students and common citizens. The program was scheduled to be presided by MaulanaNaimatullahAzami, the Veteran Professor of Hadith at prestigious DarulUloom Deoband and President of All India Fiqah Academy, but due to physical sickness the Maulana could not preside over the ceremony. However, MaulanaNadimulWajidi then presided over the ceremony; MaulanaWajidi is a renowned Islamic scholar and prolific writer.

Total 15 successful students were awarded certificates in Islamic Banking and Finance program. Those who attended the programs and spoke to the audience were Dr. AtifSuhail Siddiqui, President of DIIT, Mufti Anwar Khan Qasmi, Vice President of DIIT, Dr. Mufti YasirNadeem al Wajidi, Director of DIIT and Director of DarulUloom Online and Kamran Rizvi, Director of Miftah Advisory.


Certificate Course in Islamic Banking and Finance
The course was inaugurated in Deoband in 2014 by His Excellency Dr. Aziz Qureshi, then Governor of Uttrakhand. The course has been now launched with the help of experts from Miftah Institute of Islamic Finance. [http://miftahinstitute.com].
For details,
Click here
.
Vocational Education (only for International Applicants)
International applicants are invited to an online Vocational Education program. This program is offered to the students who have a postgraduate degree in Islamic or religious studies.
A one year vocational education and research program will help you to develop your understanding of the Deobandi Sunni Islamic literature.
For details,
Click here
.