People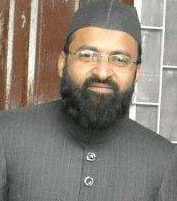 Dr. Atif Suhail Siddiqui
B. Com, MLSU, Udaipur; M A (Islamic Studies), JMI, New Delhi; Ph D, IIUM, Kuala Lumpur.

DIIT President, Yale University Research Fellow and Chairman of Editorial Board, Islamic Literature Review, Islamic Literature Review,

Research Interests: Ulum al Qasimi and Deobandi Sunni Islamic Thought, Western Modernity and Islamic Response, Globalization.
Contact: Phone: +91 1336 220123
Email: president@islamicthought.edu.in and atif.suhail@yale.edu
Curriculum Vitae, Click here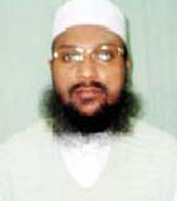 Mufti Anwar Khan Qasmi
Fazilat (Graduation in Shari'ah), DU, Deoband; Takhassus Fi-al Hadith, DU, Deoband, MA (English), MANU, Hyderabad India.
DIIT Vice President & Editor in Chief, Islamic Literature Review, Lecturer.
Research Interest: Hadith, Comparative Fiqah, Deoband School of Thought, Comparative Religion and Sufism.
Phone: +91 1336 222 226
Email: editor@islamicthought.edu.in
Curriculum Vitae, Click here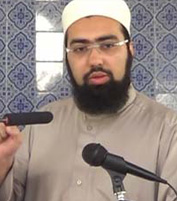 Dr. Mufti Yasir Nadeem
Fazilat (Graduation in Shari'ah), DU, Deoband; Ifta (Islamic Legal Verdict), DU, Deoband;
M A (Arabic Language and Lit) AOU, VA, USA; Ph D, IIUM, Kuala Lumpur.
DIIT Director and Deputy Chairman of Editorial Board, Islamic Literature Review, Senior Lecturer.
Research Interests: Hadith Literature, Fiqah, Islam and Modernity, Islam and Globalization, Deobandi Sunni Islamic Thought.


Syed Kamran Razvi
BA, University of Delhi, LLB, Jamia Millia Islamia, New Delhi, Founder of Trucard (Islamic Financial Instrument).
Lecturer,
Research Interet: Business framework on Ethical Finance and Islamic Finance Mechanism.
Email: info@islamicthought.edu.in
Curriculum Vitae, Click here

Javed Alam
BA, CCS University; DCA, Uptron ACL; PGDCA, MC University.
Course Coordinator,
Phone: +91 93599 39636
Email: admissions@islamicthought.edu.in
Curriculum Vitae, Click here

Maulana Hifzur Rahman Usama Qasmi
Fazilat (Graduation in Shari'ah), DU, Deoband
Manager, Promotion and Development,
Phone: +91 1336 220123, +91 9897091234,
Email: info@islamicthought.edu.in

Position Vacant:
Manager, Communication and Planning,
email: info@islamicthought.edu.in