Fellowship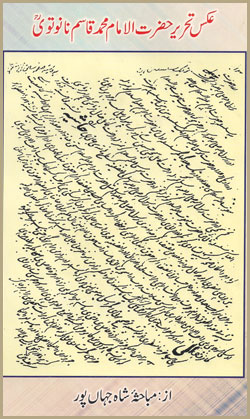 DIIT welcomes candidates of high caliber in Islamic research activities for the position of 'Research Fellow'.
Special consideration will be given to those who are willing to conduct research projects on the academic/intellectual services of the Great Deobandi Ulama especially Imam Muhammad Qasim al-Nanawtawi. The language of the proposed research must only be either Arabic or English.
The candidate must have a Ph D in Islamic Studies. In addition special consideration will be given to those applicants who have good research record to their credit.
The applicant must submit a detailed research proposal along with duly filled application form. No application will be evaluated without referee's report. (See instructions in the application form.)
The application for research fellowship is open for 12 months for the applicants from any part of the world.
The fellowship will be for one year but on certain conditions it is extendable for next one more year.
The fellow will also teach at least one course during his stay at DIIT.
Benefits:
The fellow will receive a remuneration based on his experience. In addition the fellow will receive further bursaries and allowances in one academic year and additional honorarium after the completion of his successful research project. Also the fellow from out side India will receive a return economy class air ticket. The Indian national will receive a three tier AC Railway ticket once in a year from his hometown to Deoband.

Click to download the Fellowship Form